4,792 total views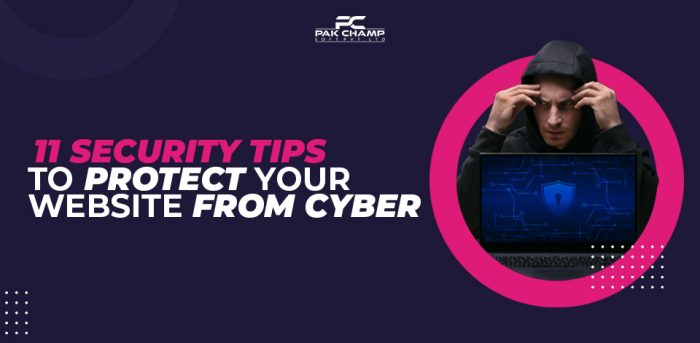 In an online business website, security is everyone's demand. If a hacker manages to breach your website's security, they could hurt your business reputation, and the website is often 'blacklisted' by search engines.
To prevent cyber-attacks, business owners don be opt for shared web hosting for their business website. According to Site Lock's Website;
'Approximately 59% of Website attacks were attempted in 2018 average of 80 attack attempts per day on websites.
Cybercriminals targeted small and medium-sized businesses by using malware. Nearly 15% of malware attacks targeted personally identifiable information on websites such as; credit cards, password credentials, website traffic, and other assets.
According to the experts,
'Cybercriminals used ransomware to encrypt website content.'
Table Of Content:
What is cybercrime?
Types of Cybercrimes
11 possible Ways to Prevent Cyber Crime
How to file a complaint online in Pakistan against cybercrime?
Cybercrime complaint contacts
Conclusion
What Is Cybercrime?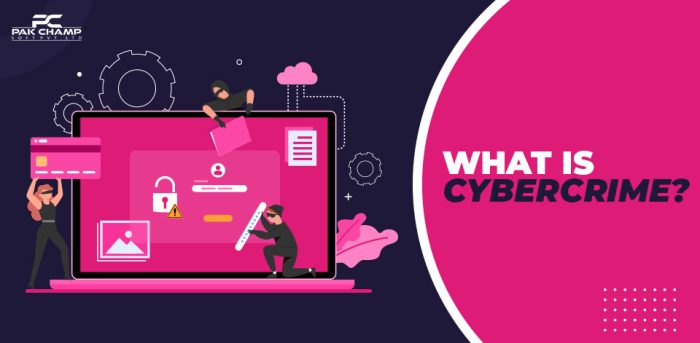 Cybercrime is based on criminal activity targeted by specific computer networks, devices, and websites. They can range from security breaches to identity theft. Cybercriminals target computers by using viruses and other types of malware.
Types Of Cybercrimes
Most cybercrime falls under two main categories such as;
Criminal activity that targets computers
Criminal activity that uses computers
Cybercrime that targets computers- It'll involve malware like viruses to target computers.
Cybercrime that uses computers- Hackers are using computers to spread malware, illegal information, or illegal images via computers.
11 possible Ways To Prevent Cyber Crimes
1: Routine Website Scanning
Use regular testing and vulnerability scanning to your website and identify flaws before cybercriminals do.
2: Data Security Compliance
Privacy laws often dictate security protocols; how data is sent, stored, and disposed of checks your website's basic requirements to meet the challenges.
3: SSL Certificate
SSL certificate ensures that your website data being sent and received is transmitted securely. Web hosting companies offer free SSL certificates in Pakistan on every hosting plan without additional charges to safeguard their customers from expected threats.
4: Network Security
An admin level of the website can be an easy target for hackers. To set requirements for strong passwords with time limits for authorization and the number of login attempts, you can protect your website from cybercriminals. You have authorized only those who need to be required before attaching devices into the network scene for malware.
5: Strong Passwords
Generate strong passwords for your website. Your password consists of capitals, lowercase letters, numbers, special characters, and random structures.
6: Block Suspicious Requests
To overcome cyber criminals' threats, use a web application firewall to block malicious requests from your website before they reach.
7: Use Anti-virus Software 
Using an anti-virus internet security solution like Kaspersky Total Security is a smart way to protect your website from attacks. Anti-virus software scans or detects suspicious activities on your system and removes threats before creating a problem. When you use anti-virus software, keep them updated to save your system entirely.
8:Regular Software Updates
Regularly monitor the latest patches and update applications on whatever website platform you use. Keep plug-ins and website software updated to safeguard your website from possible threats.
9: Regular Backup 
Regularly back up your website data or content so you can restore copy if your website may face cyber-attacks. Best web hosting companies in Pakistan offer regular Backup in their hosting package. But make sure your website backup should be kept safely in another location so you can use it if you require it easily.
10: Develop Security Policies
Make a detailed security policy for your company that'll cover your business altogether.
11: Physical Security Controls
Use video surveillance, restrict access to servers, networks, etc. I always prefer to destroy legacy hard drives than recycle them.
How To Submit Your Cybercrime Complaint In Pakistan?
A cybercrime complaint can be filed using Pakistan's National Crime Reporting Portal. You can opt for 3 ways to submit your complaint.
By hand submission
Online complaint by filling form on the website(fia.gov.pk)
Email address helpdesk@nr3c.gov.pk
Cybercrime Complaint Contacts
Cybercrime Wing Headquarters
Address
2nd Floor, National Police Foundation Building, Mauve Area, Sector G-10/4, Islamabad, Pakistan.
Phone
+92 51 9106384
Fax
+92 51 9106383
Email
helpdesk@nr3c.gov.pk
Cybercriminals prefer to focus on individuals and small businesses. They look for easy prey and value your private and sensitive data. So, to protect your system or website, you must take specific initiatives to save yourself from possible cybercrimes.
Hopefully, our tips should help you to fall foul of cybercrime. However, if all fails to identify suspicious attacks, you'll quickly become a cybercrime victim. To avoid possible threats, keep an eye on your bank statements and unfamiliar transactions with the bank to protect yourself from unforgettable damage.