2,716 total views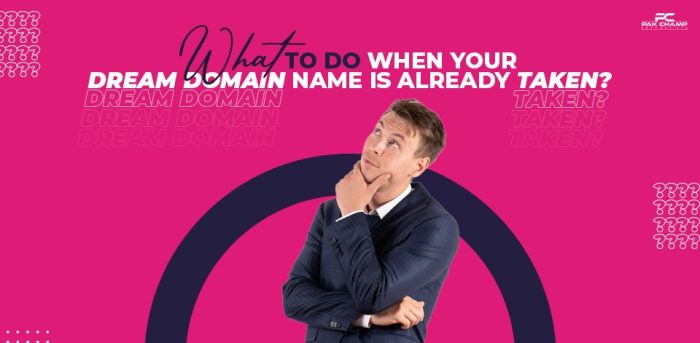 Starting an online business is every entrepreneur's dream. To make your online presence possible, you need to decide the name of your online business and proceed to register it. However, when you enter your dream domain name into the Pakchamp domain search option, you find it unavailable. So, it means your preferred domain name already buys someone.
Don't stress out if someone buy a pk domain. You have to buy multiple other domain extensions when you find out your required domain name is unavailable. In today's blog post, we'll guide you on how you will find out another domain if your dream domain is already taken. We'll also show you how you can claim to get your desired dream. Let's discover some helpful hints to proceed with your dream domain name;
How To Get An Already Taken Domain Name?
When you find out your dream domain name is taken now, you have to prepare yourself to follow various strategies to get what you want. Let's dive into the next section to get details;
Contact To The Domain Owner
To get your desired pk domain, you need to contact the domain owner first to make him prepare to sell the domain. It is unnecessary that your required domain name is in use or is no longer in use. There are also pretty chances your required domain is already for auction. To avail this possibility, you can check it on some famous marketplace such as; Sedo and Flippa.
The best way to purchase your required PK domain name is directly from the owner, and you can look up the current owner by using the WHOIS database lookup.
Unless the owner is using privacy protection, you'll be able to get an email address that will allow you to reach to deal directly.
Choose A Different Domain Extention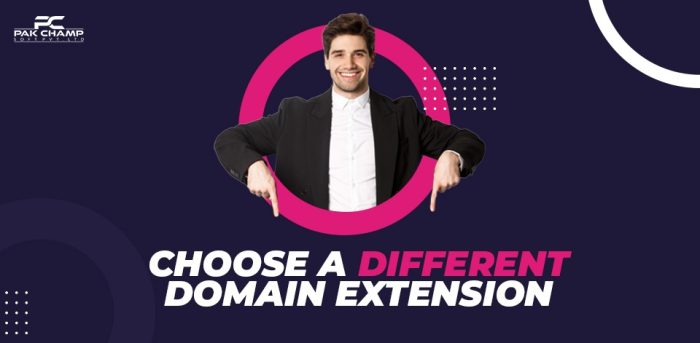 If your required pk domain extension is unavailable, you opt alternatively by selecting. com. pk domain extension. Not all websites end in a .pk domain; you may have more domain options to host your website or business. Because;
"There is a will, there is a way."
To opt alternative domain extension, you can use a tool like Pakchamp's domain checker to check the domain. Next, check whether the alternative TLDs are available or not. You can try different extensions until you get one that'll fit your business needs.
Make A Small Change
If your dream domain name isn't available, you can make a simple change by using a relevant keyword. For example, if you find that 'catfoody.com' is unavailable, you might find that 'catfood.com' is available. You can try different variations of the same domain until you find a known name.
Use A New Domain 
 One way to keep the domain name you want is simply changing the domain extension. The most common domain ending or TLD (top-level domain) is .com, but there are now a variety of TLDs; you can opt like.com.pk domain.
Don't Complicate Things
The critical factor of a good domain name is simplicity. So, when you are selecting your domain name, keep in mind that it must be simple, short, and memorable for your users. Don't use a complicated domain name, hyphen, misspellings, numbers, or funny spellings— because they're hard to type and remember for your online users and make your credibility doubtful. It's better to go with a more straightforward second choice for a domain name rather than taking a risk.
Legal Action
If you own the trademark in your domain, you may have an option to take legal action to claim the domain name. This generally applies only if someone is offering similar goods or services as you and if they start using the name after you.
The steps mentioned above and strategies are the easiest way to buy a pk domain. For this,it's time to start planning your next move to get your desired .pk domain registration. We'll recommend you develop a few backup names and extensions if your dream domain extension isn't available. I hope so you'll explore something informative in today's blog post. Do share your comment related to your suggestions and queries. We love to assist you!